Over a 3x Return on our Adspend! 🚀
We took this store from zero to over 100,000$ dollars in revenue in just under ONE month!
All of the traffic/sales from this store came from Snapchat Ads, and the best part was we hadn't even began scaling...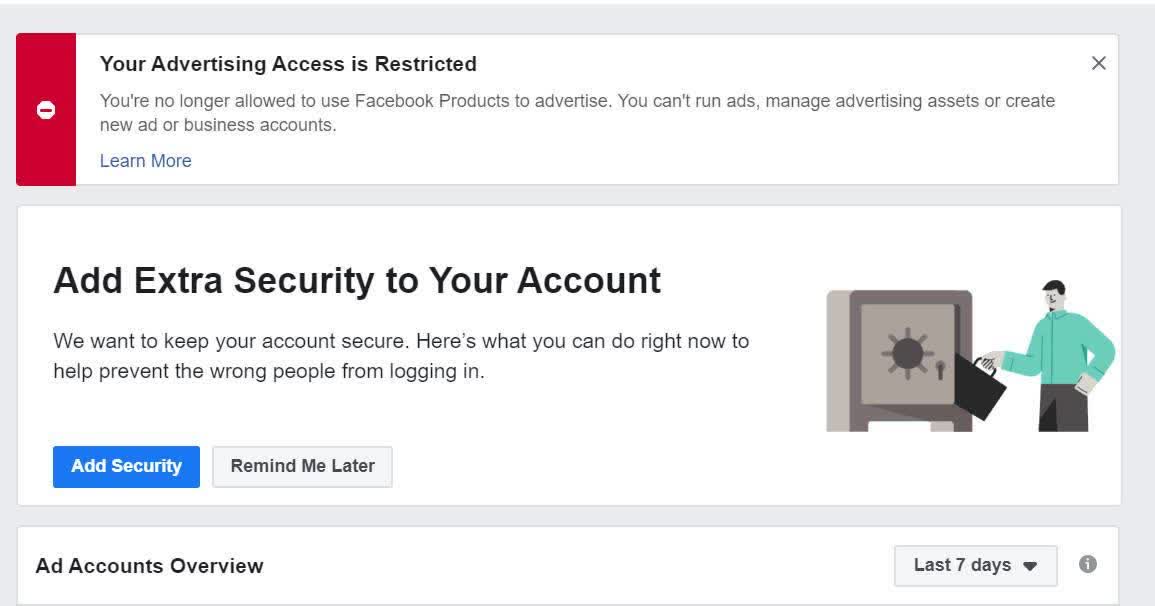 Way Fewer Account Restrictions
Snapchat is superior to Facebook when it comes to customer support and dealing with account restrictions.
Often times it's a major headache to keep your Facebook ad account's active, before they are permanently disabled and you can no longer use Facebook to run ads.
Snapchat won't usually do this, and in the rare case your having issues, there customer support is much more helpful, where you can contact them via live chat during business hours.
Scale to 10k+ in a Single Day
The scaling potential on Snapchat is crazy with the right products and creatives.
Learn the tips & tricks I've used to take brands from 0 -> 10k+/per day, and take the deep dive inside the world of Snapchat Ads.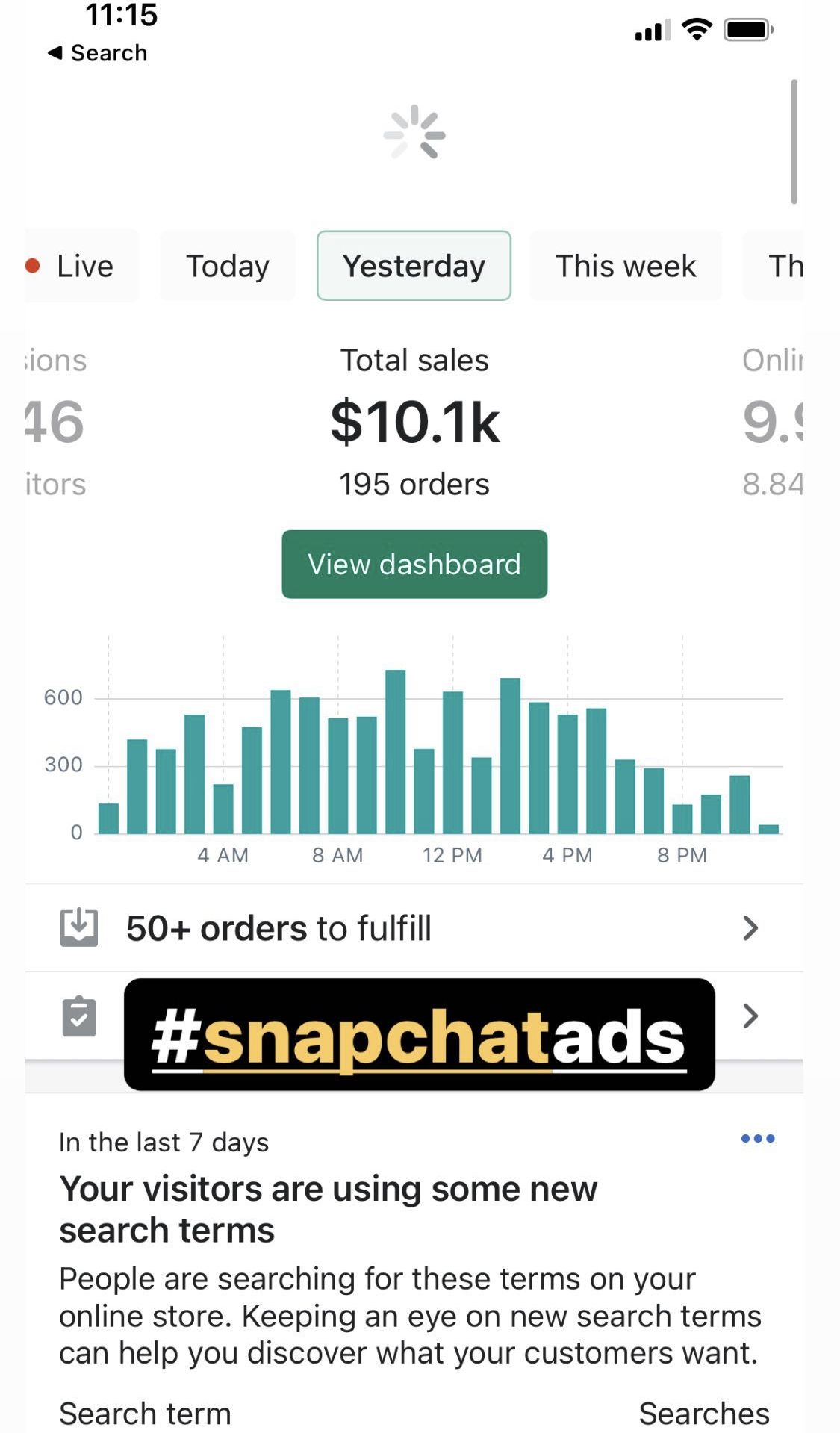 Become a Snapchat Huncho!
👇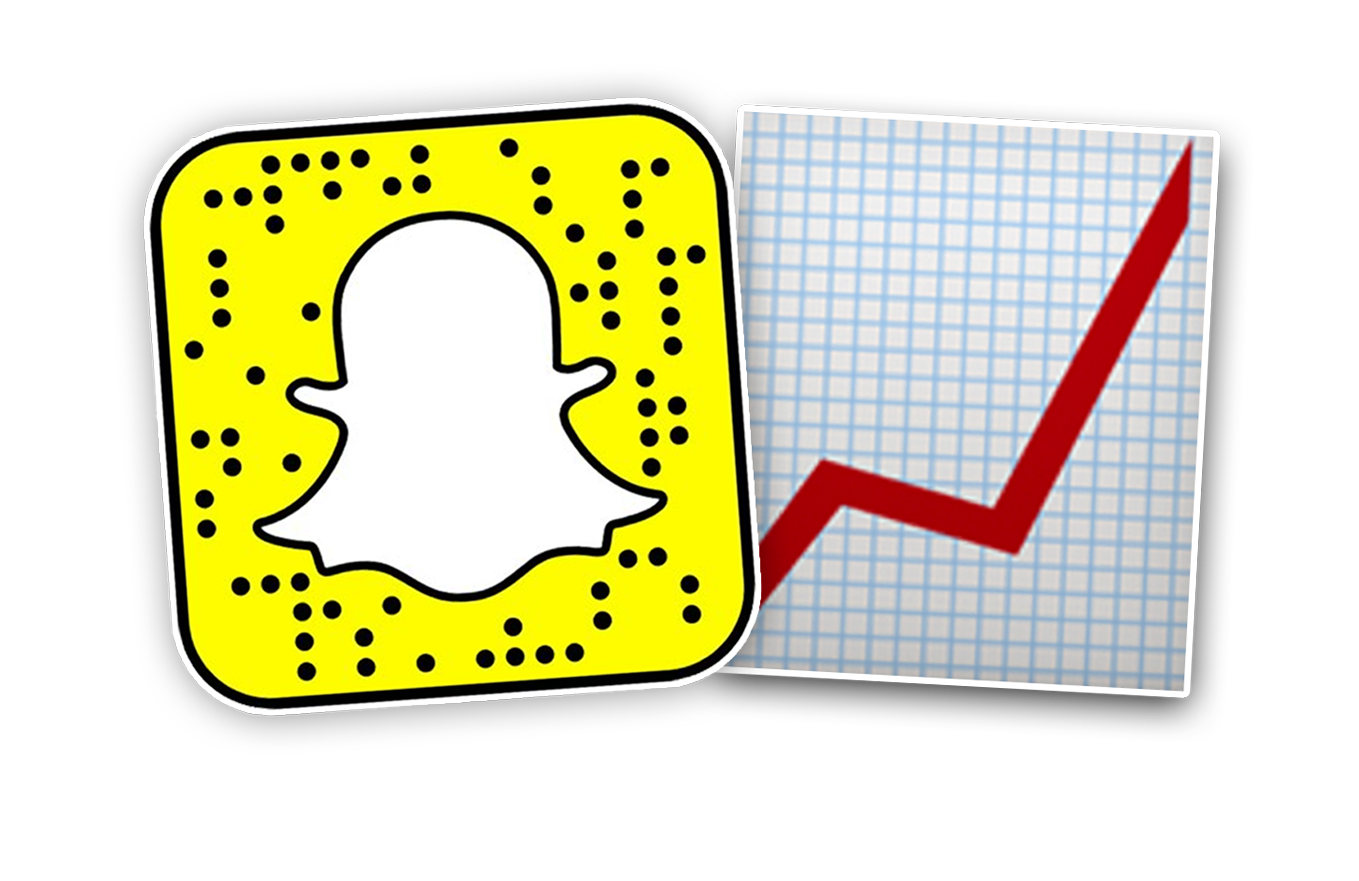 Exclusive Snapchat Scaling Strategies
Every piece of content in this program is completely unique. Any methods I teach I have tested myself, and these have been what's worked the best for me!
I can assure you, NO ONE else has put more time or effort into making sure the strategies you learn will take you to the next level. There will be many winners using a new platform to take over the game, as a result of taking action.
Perfect for Beginners or Experts
This program is designed to help anyone no matter what level they are at. Even if you are completely new to e-commerce, this is all the sauce you need to get started and start scaling.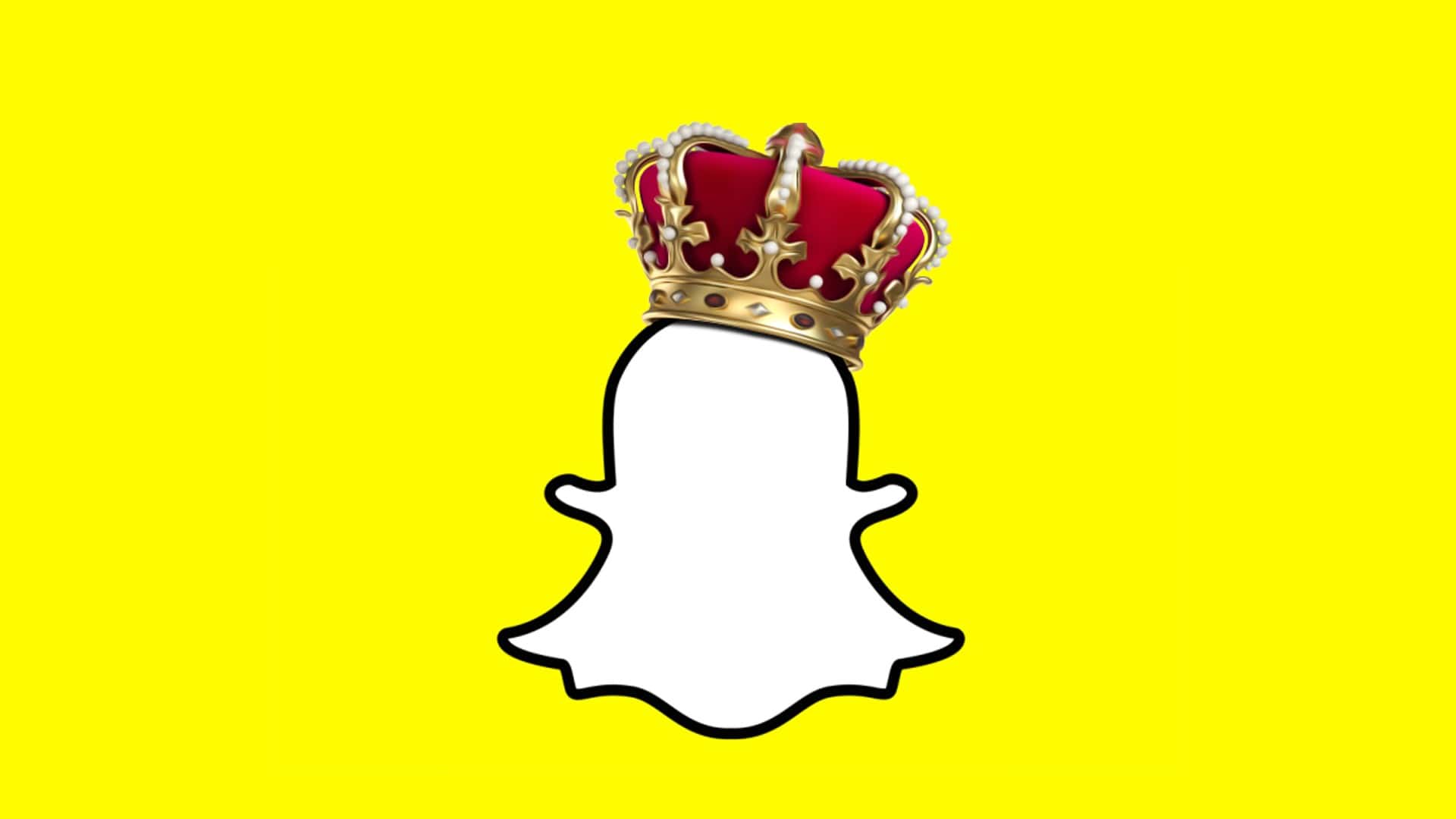 Consistently Achieve a 5+ ROAS
There aren't many platforms that you can average a 5+ ROAS (Return on Adspend) at scale, with consistency.
Snapchat Ads have insane potential, we've had days where our ROAS was well above 10, but what's most important is how your campaigns preform at scale. Snapchat is an amazing platform for some SUPER PROFITABLE days.
Creating a Community of Winners... 🏆
16 Year Old Making 1,000$/Day 🔥
Sai is what I like to call, a young bull.
He took action and put in the work.
He started off slow with my 150$ strategy and wasn't super profitable to start... but began implementing some more of my scaling techniques, and with a little patience, a few days later Sai followed up with me, letting me know he's CRUSHING it!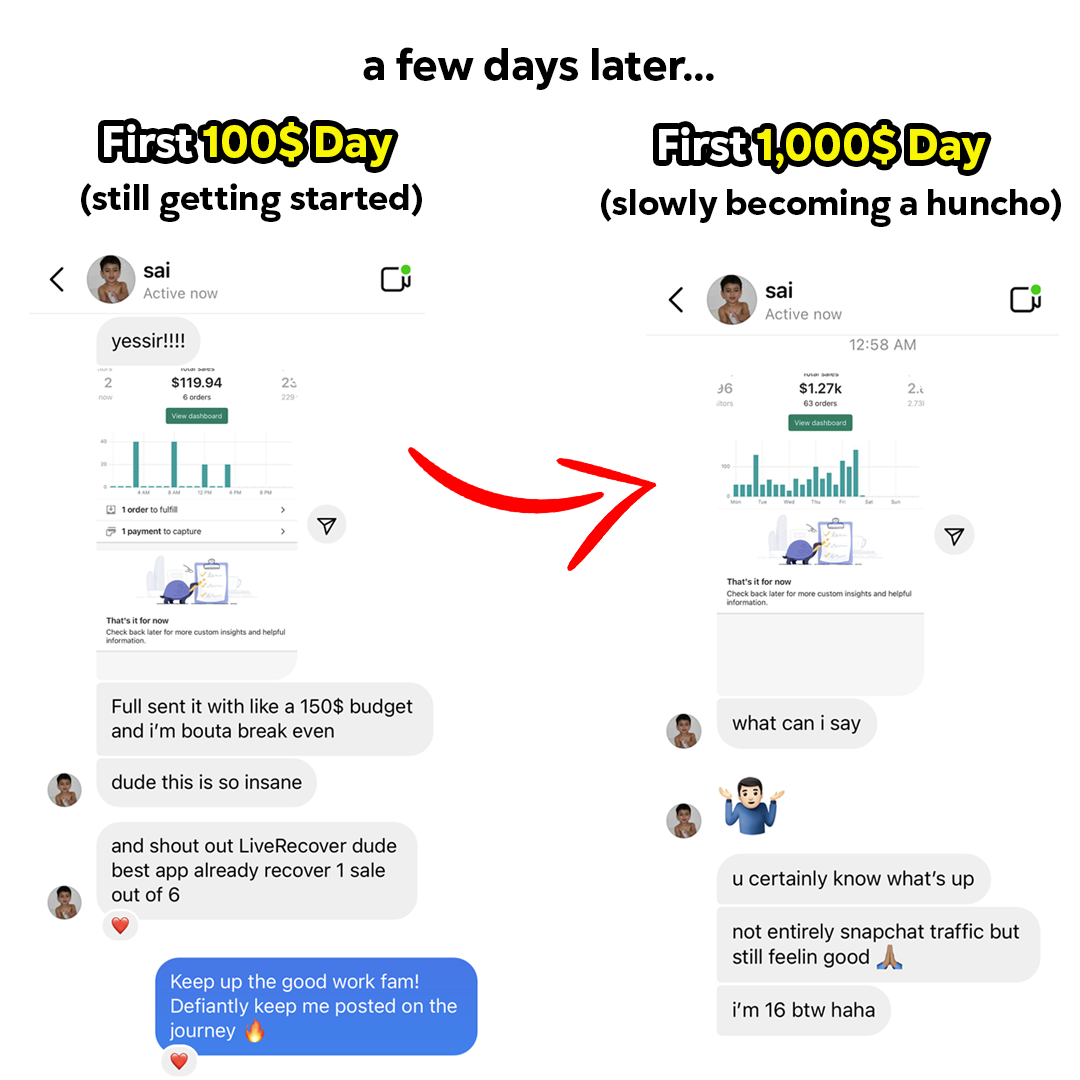 Steven achieved his first 1,000$ in Sales DAY 1! 💰
If this doesn't show you the potential of Snapchat, I'm not sure what else will. Steven, jumped into Snapchat using my strategies and scaled to 1,000$ in sales his first day at a 6+ ROAS!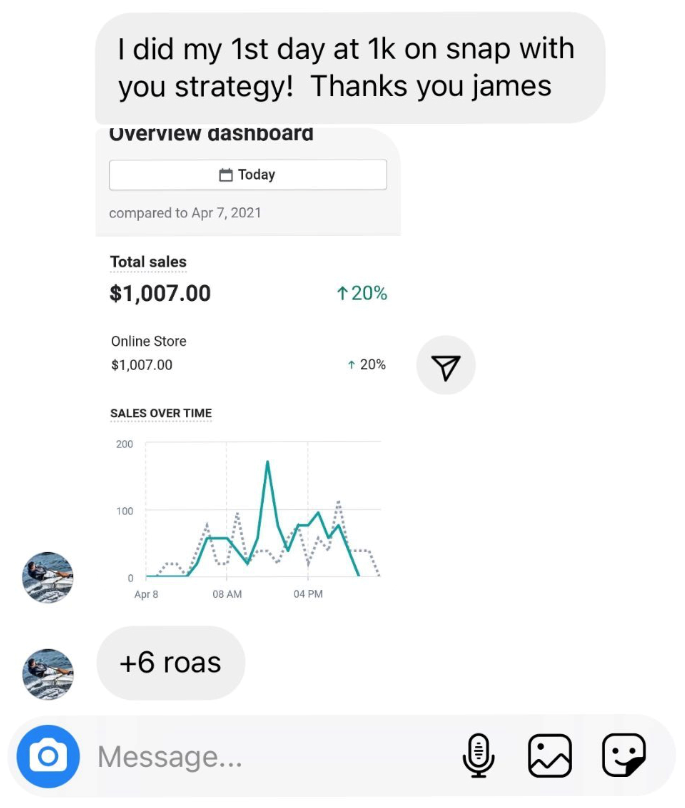 Then He did 10,000$ in Sales his First Two Weeks... 🤑
Steven kept going and applying the strategies I've broken down in this program.
Within 15 days of launching his store, Steven had crossed over 10,000$ in sales...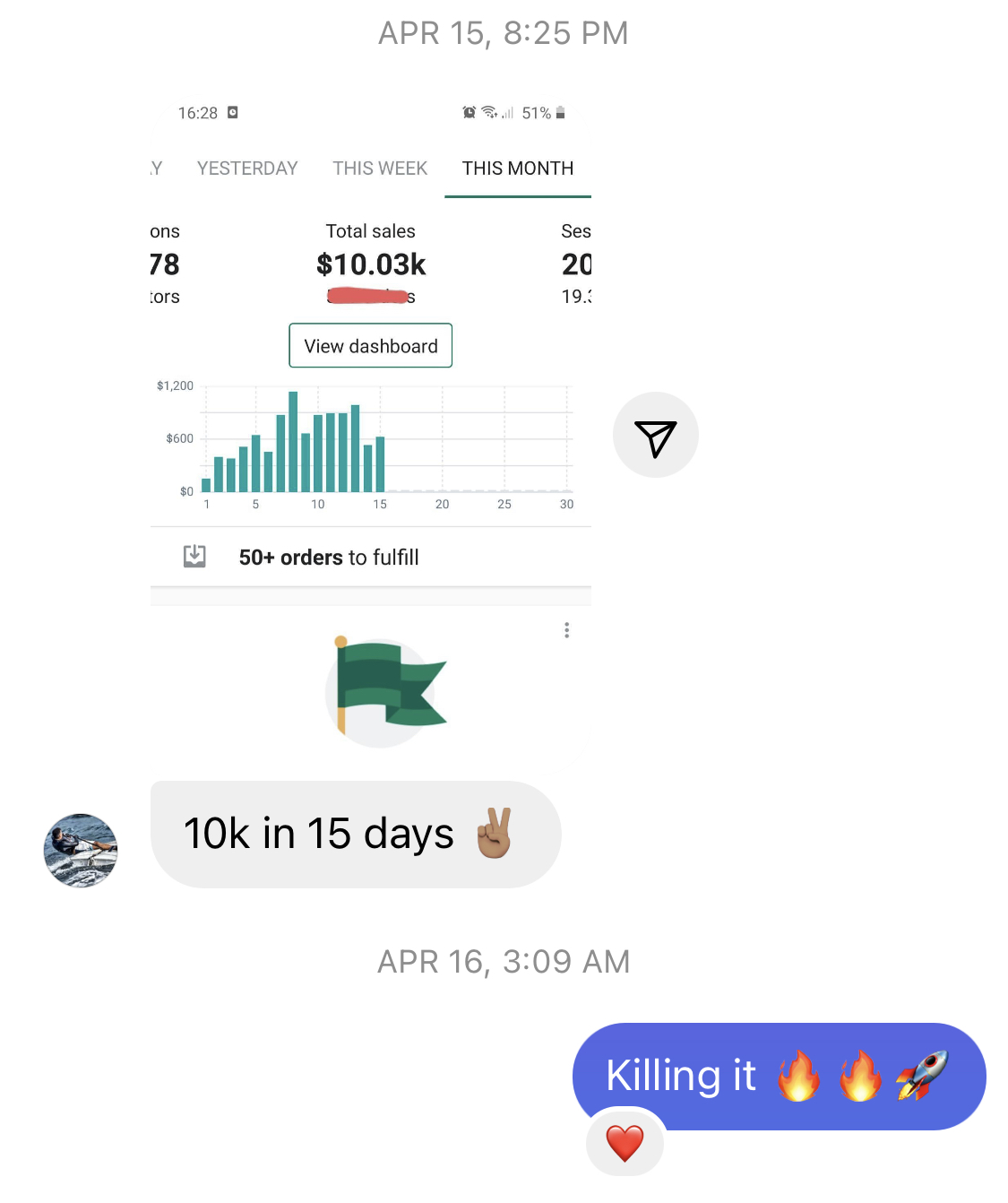 Steven launched a second store... and did 52,000$ in Sales within 16 DAYS!! 🤯
Steven was starting to understand Snapchat, so he decided to launch a second store.
Steven reached out for help, took my advice on the new brand, and took this brand to 52,000$ in sales within 16 days...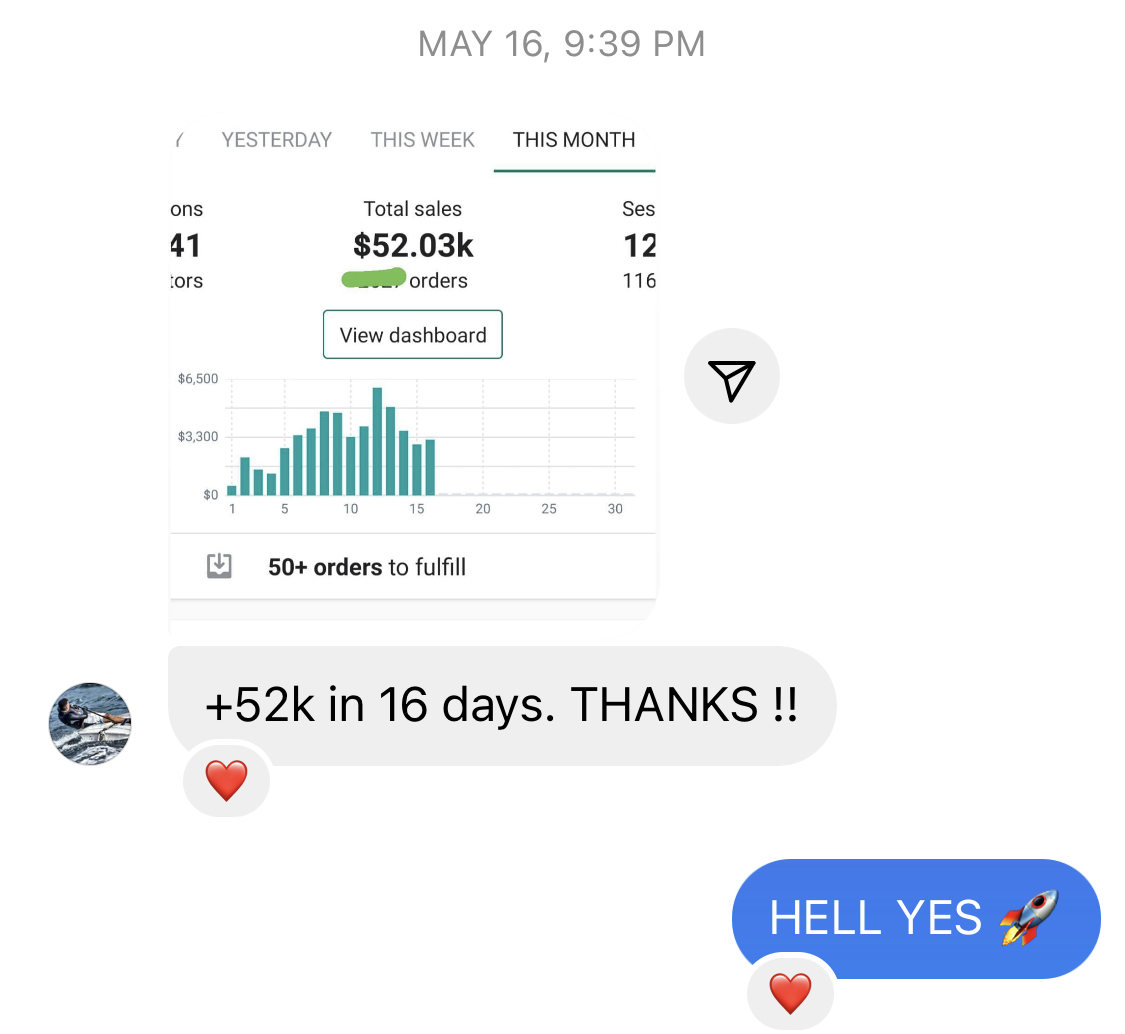 Become a Snapchat Huncho!
👇
Snapchat Hunchos (Full Version)
A COMPLETE A-Z OUTLINE ON SNAPCHAT ADS.
Here's What You'll Get Access To:
*click arrow button for full list of content*
To Become a Snapchat Huncho TODAY!